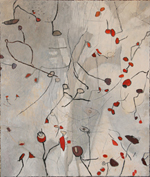 PhD

Students
M.Sc. Students
A Library for Incremental Expression Evaluation, Kåre Hvid Lind, 2010.
Early indicators of changing customer behaviour from container shipping data, Garry Hopwood and Tomasz Pawel Pruchnicki, 2010.
Pervasive Healthcare - An Investigation in Activity Recognition , Søren Torp Petersen, Kristian Laurits Godthjælp Nielsen, Poul Martin Lange, 2009.
An Analysis of Container Stuffing Timeliness using Data Mining , Nishandan Ganesalingam, 2010.
Modeling container ship stowage problems using binary decision diagrams, Eilif Leknes, 2009.
A visualization tool for the under deck container stowage problem, Zongbo Zhang, 2009.
Improving Constraint programming model for the container stowage problem for an under deck location, Alberto Delgado-Ortegon, 2009.
Large scale modular configuration problems , Morten Riiskjær Boysen and Andreas Hau Nørgaard, 2008. (paper submitted to IJCAI 09 workshop on configuration).
A COMET-Based Meta Heuristic for Assigning Containers to Cells in Under Deck Storage Locations, Dario Pacino, 2008.
Computational Complexity - The Complexity of Subproblems of the Satisfiability Problem and the Container Stowage Problem, Mai Lise Ajspur, 2007.
Multiple Opponents Poker Bot, Jakob Roed Kierkegaard and Andreas Juul Hirszhorn, 2008. See article about their work here
Implementing realistic human motion in Games, Elly Onesmo Nkya, 2008.
G.I.Ants - Design Techniques For Builder Games, Jørgen Krabbe, Thomas Richard Dougans, Cristopher Mongkolsri Voldum, and Bjarne Kristiansen, 2008.
Coach scheduling optimisation, Knut Tveitane, 2007.
Constraint Optimization for Highly Constrained Logistic Problems, Maria Kinga Mochnacs, and Meang Akira Tanaka, 2007.
Implementation of

CLab1

.0 in C#, Torbjørn Meistad, Yngve Raudberget, and Geir-Tore Lindsve, 2006.
Constraint satisfaction for interactive product configuration, Efstratios Kalogirou, 2006.
Independent Studies
Liner Netwoek Design, Nicolas Guilbert, 2008.
Developing adaptive game AI in 2D action game with reinforcement learning, Sebbe Bo Selvig Christensen , Patrick Gilbert Jarnfelt, and Dajana Dimovska, 2008.
Optimisation algorithms for cargo storage problems, Dario Pacino, 2007.
A Pivoting Heuristic for Overstow Reduction, Sathia Moorthy Subbarayan, 2007.
A Placement Heuristic for Cargo Items on Vessel Storage Areas, Mai Lise Ajspur, 2007.
Solving Logistics Problems with Stochastic Local Search, Maria Kinga Mochnacs, and Meang Akira Tanaka, 2006.
Email Spam filtering using AI techniques, Svein Waagstein Rasmussen and Frodi Samuelsen, 2006.
AI algorithms, Mai Lise Ajspur, 2006.
Induction of first-order rules - an integrated implementation of FOIL between Java and Prolog, Christian Bohr-Halling, 2005.
An experimental analysis of constraint processing algorithms, Maria Kinga Mochnacs, Meang Akira Tanaka, and Anders Nyborg, 2005.
Graphical interface to planning domain learning software, Amos Koh Boon Hui and Yiming Li, Carnegie Mellon University, 2005.
XOOPS - a study in Open Source CMS, Jan Sigurd Keller Pedersen, 2005.