I have designed and run courses for bachelors, masters and PhD students. In 2017, I received a IT University's Teacher of the Year award, and in 2020 was a nominee for the Danish Ministry of Higher Education and Science's annual Teaching Award.
BSc
2013-2020 Society and Technology is an introduction to critical approaches to the relation between technology and society, based on literature from Science and Technology Studies (STS). Check out our class twitter feed @SocAndTech & teaching collaborations here or here (dansk).
MSc
2018 The Digital State (@digital_state_) This course is the first half of a new specialisation in public sector digitalisation, and introduces students to ethnographies and theories of the state.
2016-17 Writing Innovation Studio (@ITU_Writing) in collaboration with Associate Professor Laura Watts. Read more about the course and the prize we won for designing it here.
2014-15 Situated Analysis of Global Connections, offered both on the Digital Innovation and Management degree program and Digital Design and Communication, forming part the Global Relations and Networked Practices and the Green Designs for Global Futures specialisations.
PhD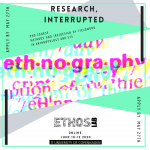 2019 Research, Interrupted (co-organizer and presenter)
2016 Big Data and Ethics (presenter and co-organizer)
2015 New Ethnographic Methods for Technology Studies (co-organizer)
2013 Technological and Political Ontologies (discussant)
Early Career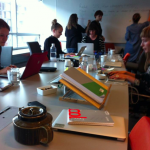 At Durham University, I was the Postgraduate Assistant on the doctoral training program Writing Across Boundaries. Designed to address a gap in support for doctoral researchers working with analysing qualitative material, the Writing Across Boundaries project holds annual workshops and has curated a selection of essays on writing from scholars across the social sciences, called Writing on Writing. I still champion the sister series, Postgraduates on Writing, and welcome submissions to the collection. At ITU, I continued this support of writing by establishing a local branch of the internationally popular #shutupandwrite, which has run every Wednesday afternoon during the semester since 2014.