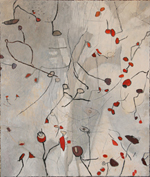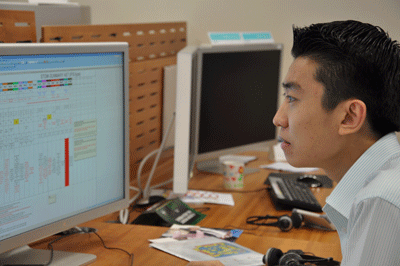 I am interested in developing and implementing decision support systems for the maritime industry. For more than 15 years, I have focused on container vessel stowage planning optimization with derived applications in capacity, network, and revenue management. I am also interested stowage simulation for intelligent vessel design and stowage of general cargo vessels. With a background in AI and symbolic methods from CMU, I have moved into operations research and analytics. I apply optimization methods such as meta heuristics, constraint programming, and mathematical programming. In addition, I have carried out a wide range of industrial AI projects including churn prediction, container stuffing timelines, container content prediction, AIS ship ETA prediction, lashing force prediction, and recently cargo forecasting. I spent half of my time as CEO of Sealytix that develops a new generation of stowage automation tools in collaboration with leading liner shipping companies. Sealytix is also in charge of the algorithm behind the world's first breakbulk stowage optimizer sold by MacGreggor.
Positions and Appointments
Associate Professor, Department of Computer Science, IT University of Copenhagen.
Founder, Owner and CEO of Sealytix.
Founder, Owner and CEO of Optivation.
Course Manager of Introduction to Artificial Intelligence.
Research Activities
RealCap

(ITU continuation): computing accurate container vessel stowage models for revenue management (supported by The Danish Maritime Fund)
Recent Invited Talks
Decision Support for Linershipping, Bielefeld University, Bielefeld, Germany, 2020.

MacGregor

's Breakbulk Optimizer, DTU High-Tech Summit, Sustainable Shipping, Lyngby, Denmark, 2019.
The Future of Stowage Planning -Talk 2, Navis User Conference, Hamburg, Germany, 2018.
Stowage Planning Optimization: The Last Mile, Applications of Optimization, Danish Operations Research Society (DORS), Copenhagen, Denmark 2017.
Semi-Automatic Stowage Planning, Navis World, San Francisco, USA, 2017.
Introduction to Stowage Planning and

StowmanS

, Paderborn University, Paderborn, Germany, 2017.
Optimization Based Support of Container Vessel Stowage Planning, Technical University of Denmark, Lyngby, Denmark 2016.

StowManS

– A Stowage Planning Optimization Tool, Technical University of Denmark, Lyngby, Denmark, 2016.
Press
Rune Møller Jensen, "Overlad de rette job til kunstig intelligens" Kronik, Børsen, 30. nov., 2017.
Ninna Christina Gandrup, Stop al AI-washing nu, KForum, 2017.
Lars Lønstrup, Danmark er bagud på bigdata, Djøfbladet 20, page 43-45, 2016.
Henning Mølsted, ITU-forskere: Uvidenhed om business intelligence giver mange fejlinvesteringer, Version2, 2016.